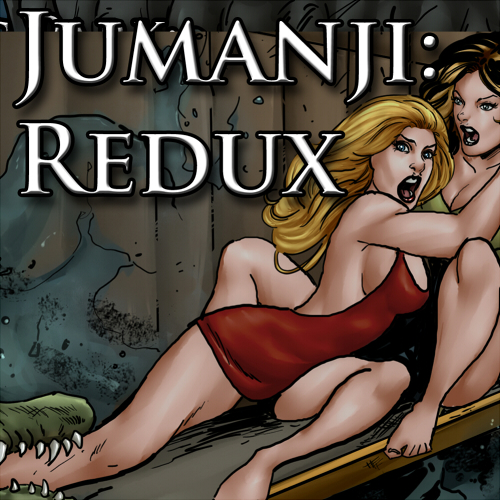 Jumanji: Redux
In another twist on an old favorite, these two ladies don't make it out of the game alive. The jungle overtook the mansion, and now it's overtaking them. Revisiting the crocodile and the plant from Jumanji, these two ladies will make for excellent meals.
Story by Nyte, Art by the amazing Stanislav, Colors by the talented Brittany.
6 pages including cover, PDF & single images.