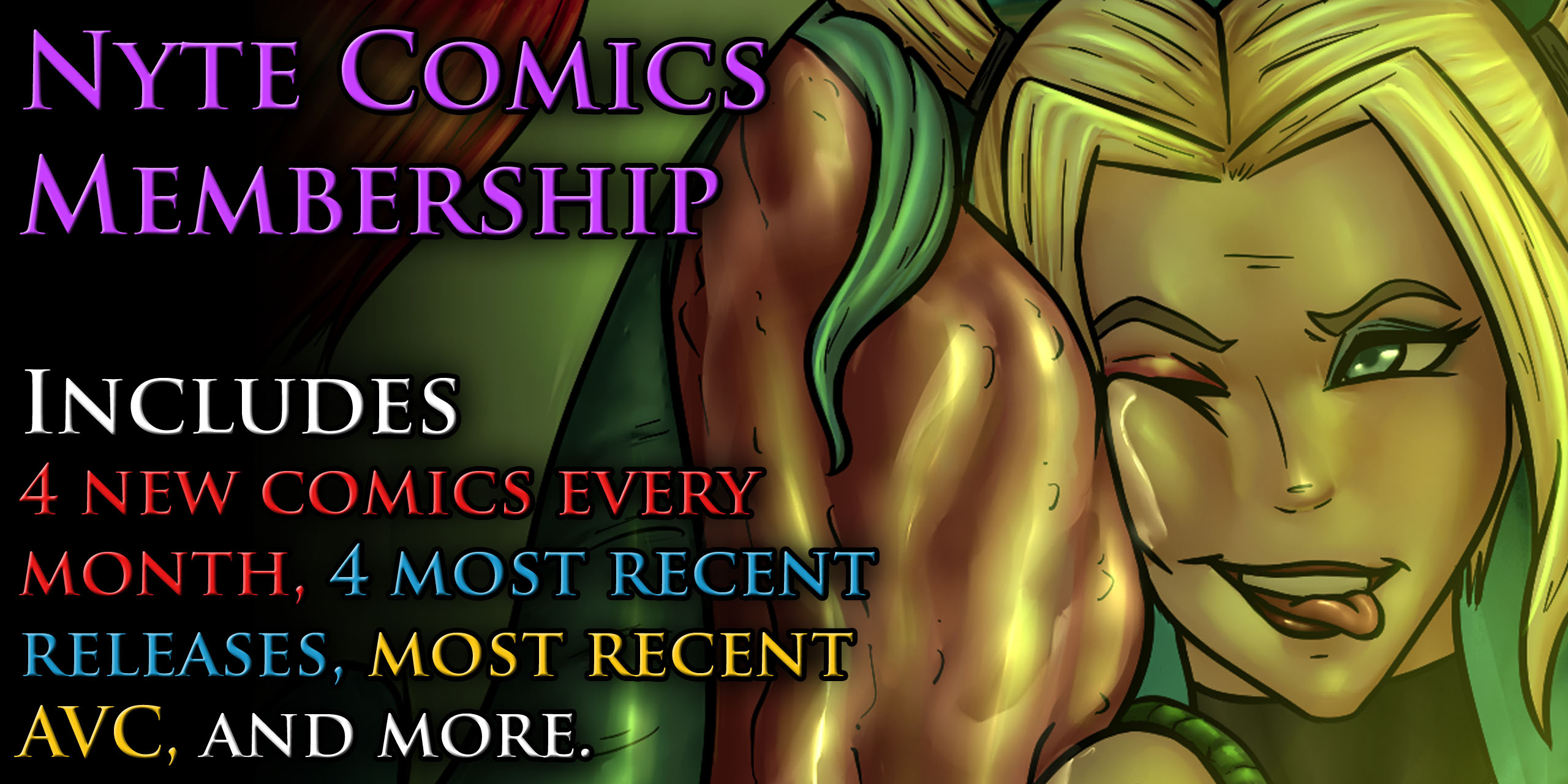 Nyte Comics Membership - Best Value!
By subscribing to this monthly membership, you'll receive some pretty awesome benefits including:
Immediate access to the most recent 8 comics.
Immediate access to the most recent Audio Vore Comic (AVC)
Access to a VIP Discord Channel where you can make suggestions on new comics, see exclusive teasers, provide feedback and hang out with fellow vore enthusiasts! (Invite link in email receipt)
4 new comics every month, released on Fridays - a 50% savings off the price of individual comics.
And consider subscribing for 3 months, 6 months, or a year for even bigger discounts up to $100 off.
---
Current Comics Included:
Princess Fiona's Happily Never After - 8 pages
Bowsette's Throne 2 - 8 pages
Resident Evil Series: Alice - 8 pages
Black Cat's Carnage - 8 pages
She-Ra: Adora on Beast Island - 8 pages
Elizabeth Comstock: Infinite - 8 pages
The Lost World: Redux - 8 pages
Little Shop of Horrors: Prelude - 8 pages
Current AVC Included:
Zara's End Redux - Audio Vore Comic - 4 minutes
Current NSFW Single Illustrations Included:
Danny's Dip with Piranhas
Baby Doll Defeated
Revy as Bait
Black Widowed
Fairy Tail Vore
Mera Escargot
Tharja & The Wyvern
Slaughter Race Game Over
Batgirl Absorbed