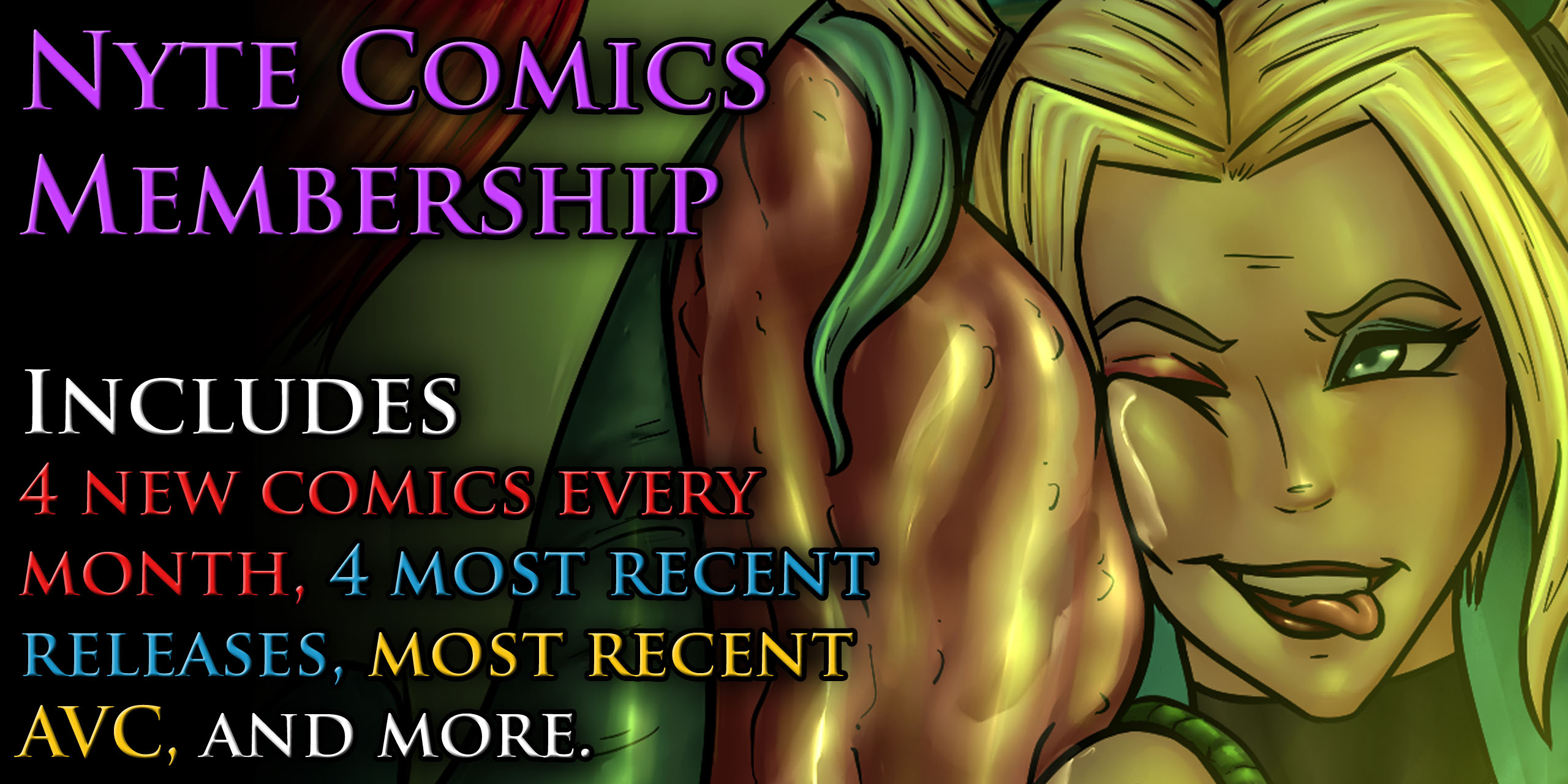 Nyte Comics Membership - Best Value!
By subscribing to this monthly membership, you'll receive some pretty awesome benefits including:
Immediate access to the most recent 4 comics - $60 value
Immediate access to the most recent Audio Vore Comic (AVC) - $25 value
4 new comics every month, released on Fridays - a 50% savings off the price of individual comics - $60 value
That's a total membership value $145+ every month for just $34.99!
And consider subscribing for 3 months, 6 months, or a year for even bigger discounts up to $100 off.
---
Current Comics Included:
Invincible Series: Atom Eve - 9 pages
FernGully: Crysta's Promise - 8 pages
Mandavorian - 8 pages
Rick and Morty: Summer's Silver Lining - 8 pages
If you're interested in a larger backlog of 8 comics, select our Premium Membership tier at checkout! You can switch tiers anytime without canceling.
Current AVC Included:
Princess Jasmine's Dying Wish - Audio Vore Comic - 314.0